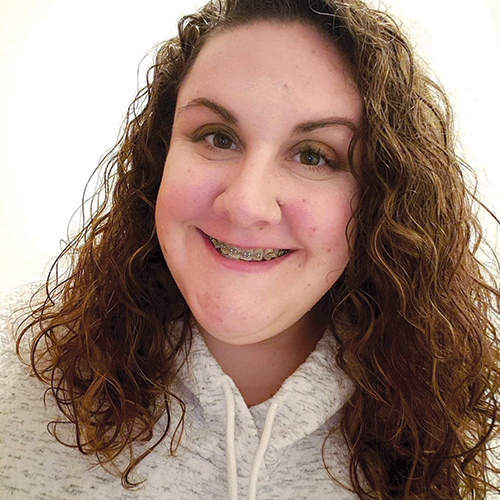 Chelsey Rhodes has worked with Blair Senior Services, Inc. for seven years. Currently, Chelsey's title is Home Delivered Meals Program Supervisor, but she also oversees many other programs and services.
"I oversee the production kitchen that makes the meals for the Home Delivered Meals Program as well as the congregate meals served at all the senior centers," Chelsey explained. "I also oversee the Volunteer Income Tax Assistance (VITA) Program, Farmer's Market voucher distribution, as well as the Senior Olympics."
Chelsey enjoys all of the programs she supervises, as it gives her the opportunity to get out into the community she loves. "I think the position I'm in now, with all of the different programs I supervise, it allows me to constantly be in the community interacting with seniors and their families," shared Chelsey.
Among all of the programs that Chelsey oversees, she has been able to meet many different people who have each impacted her life. "Blair Senior Services, Inc. hires staff and volunteers who are so passionate and are a good fit for our agency. That's what keeps me coming back, a great work environment with great staff and volunteers," said Chelsey. "However, finding volunteers can be a challenge, especially for the Home Delivered Meals Program. We're so lucky to have our great group of dedicated volunteers, but there is always a need for more as our region continues to age." For more information on how you can become a Home Delivered Meals Program volunteer, please contact Chelsey Rhodes at (814) 946-1235 or visit www.blairsenior.org.