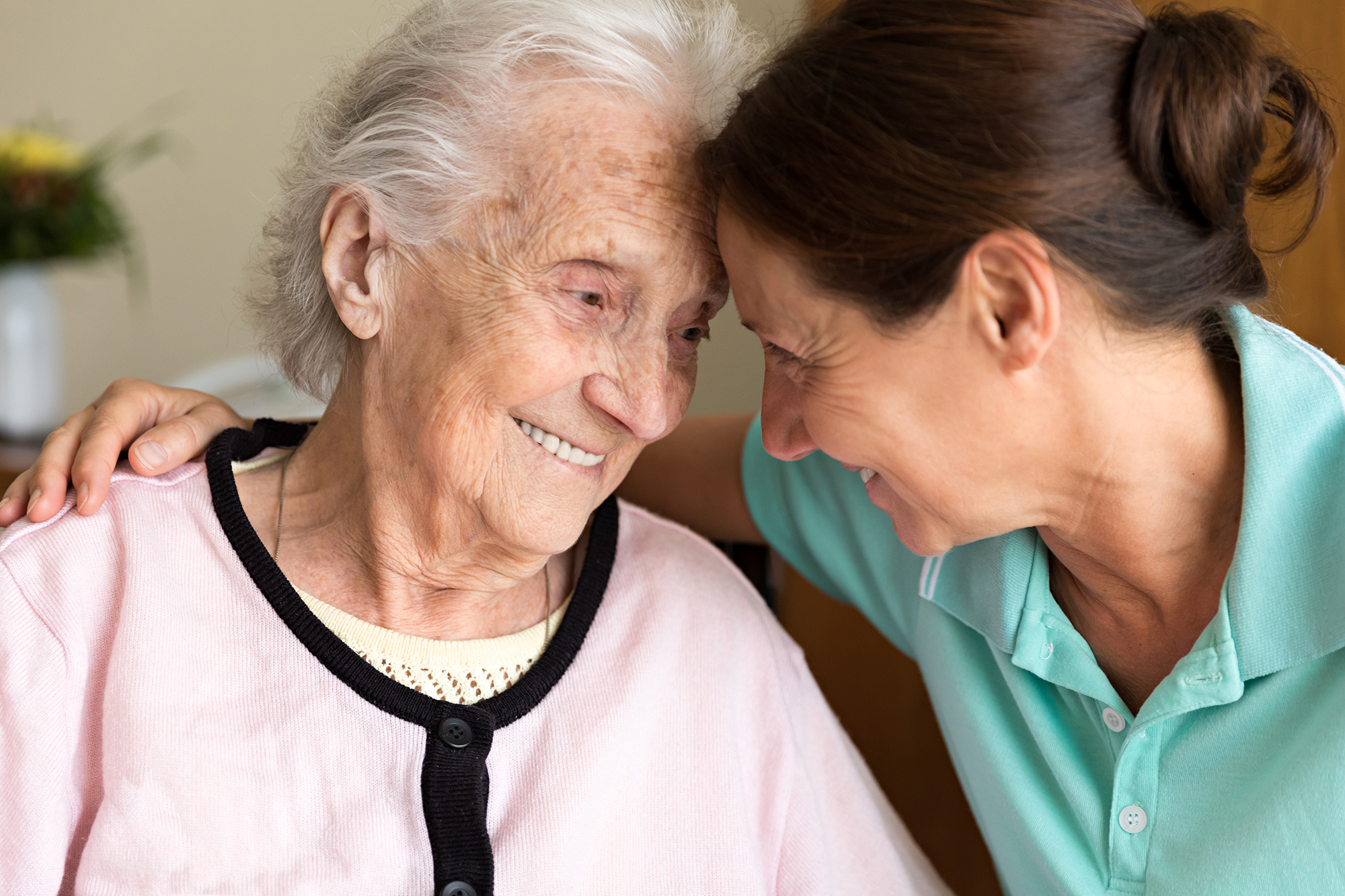 A common saying is "there is no place like home!" For many people, this is true because as they view their home as their own personal safe haven. However, there are some people in our community who cannot relate to this statement because they do not have a place to call home. Most people are familiar with the foster care system available to children without adequate housing and supervision. But what happens when an adult is unable to care for themselves independently, but does NOT require skilled nursing care? An option that many people are not aware of is Domiciliary Care.
Domiciliary Care (Dom Care for short) is a home-like living arrangement in the community for adults ages 18 and older who are not able to live independently. These individuals require assistance with activities of daily living, such as bathing, dressing and grooming, and are dependent upon the provider for three meals a day, supervision, medication management, and money management when necessary. Unlike larger personal care homes, Dom Care homes are much more intimate as they are within the provider's actual home. All certified Dom Care homes are inspected annually to ensure that they continue to meet all health and safety standards.
Due to the intimate nature of Dom Care, it is very important that Dom Care consumers are matched to homes that best meet their special needs, preferences, and interests. In Blair County, there is a wide range of Dom Care consumers. Some consumers are high functioning and independent in most areas and require limited supervision, while others may be lower functioning and totally dependent upon the provider to meet their everyday needs. Most Dom Care consumers have a mental health or intellectual disability diagnosis, but this is not always the case. It is up to both parties (consumer and provider) to determine if they feel they would be a good match for each other. New potential consumers are always introduced to the provider and allowed to tour the home to make sure both parties are comfortable with each other before move in day.
Just like the consumers, there is also a wide range of providers. In Blair County, there are providers ranging in age from their early 20's to late 80's. There are both male and female providers. The providers come from all different social, religious and economic backgrounds. They have all held different careers throughout their lives. The one thing they all have in common is that they have a desire to help others and have made the choice to invite others into their home.
An example of such a provider is Wanda McCarron. She has been a Dom Care provider for over 20 years, and has opened her home to six consumers over those years. She has three that live with her at this time (Sandy, Barb and Mary). Sandy has lived with Wanda for 20 years; Barb for 18 years; and Mary for 17 years. Wanda reported that when she first became a provider, it was mutually beneficial because she needed a source of income at the time and the ladies needed someone to take care of them. But over the years, Wanda has proven herself to be someone who goes the 'extra mile' for her consumers. They are more than just Dom Care provider and Dom Care consumers. They have become a family. Some of the ladies' favorite memories with Wanda throughout the years include going swimming, shopping, renting a cabin, visiting Jellystone, going to Knoebel's Amusement Park, attending a dinner cruise on the Proud Mary, visiting Delgrosso's Amusement Park, and going to Living Treasures Zoo.
The ladies consider Wanda to be like a "mom" to them. During an interview with the consumers, Barb stated that she would "be lost without Wanda" and that living in the Dom Care home is "worth more than a million dollars." When asked about her favorite part of Dom Care, Mary, who grew up an orphan, stated "It is nice to have a family." Wanda simply stated that she feels this is her contribution to society. She reported that she loves the women and promised to never let them "go without" because they deserve the best life has to offer. All four women agreed "there is no place like home."
Blair County is currently experiencing a shortage of Dom Care homes. With that being said, are you someone who would be interested in opening your home to provide a room, meals and supervision to individuals in our community who require a structured living arrangement? Interested Dom Care provider applicants should have room in their homes and time to provide assistance with daily living activities to individuals who have difficulties performing these activities independently. Home providers may assist with medications and grooming as well as provide meals, laundry, and transportation to doctor's appointments. Dom Care homes are approved by the certifying agency, Blair Senior Services, Inc., after meeting strict fire, safety and health standards. Providers are paid a standard monthly fee for each person residing in their home. The current rate is $979 a month per consumer and providers can have up to three consumers living in their home at a time.
If this is something you might consider, please contact the Domiciliary Care Coordinator, Stephanie Sanford, at Blair Senior Services, Inc. to start the process!