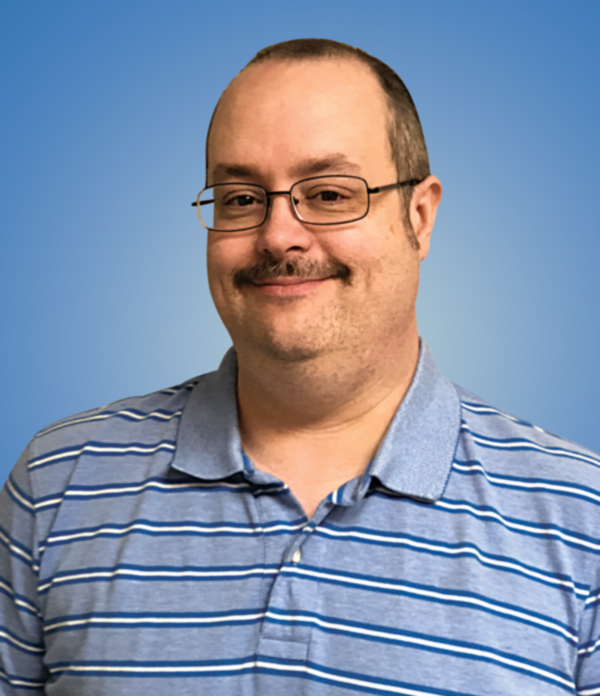 Craig Russell has been working for Blair Senior Services for nineteen years. He initially began his employment as a part-time Van Driver for the Transportation Department in Hollidaysburg. Craig added to his responsibilities with becoming a part-time Mechanic for Transportation as well. Over the years, his duties have increased and he is now the Operations Supervisor in the Transportation Department.
Craig's responsibilities include helping with vehicle maintenance in the garage when needed, software implementation and computer technology, and even helps with answering the phones and scheduling transportation for consumers. Craig says, "I am responsible basically for anything that needs to be done on a day-to-day basis that helps to keep our daily operations running as smooth as possible with the exception of driving the vans."
When asked what he liked best about working for Blair Senior Services, Craig stated, "My favorite part of working for this agency is knowing that we are providing such a valuable service. For many of our consumers this is their only means of getting out of the home. To doctors, medical treatments or just to socialize or go shopping. I am very proud to be part of all of it!"
Although Craig said there are many great memories, he shared one special memory he had with Blair Senior Services while being a driver, "When I was driving, at times we would have to take disabled or behavioral challenged students to school. They weren't able to ride a regular school bus. I did this for two years with the kids and I really liked knowing that I was able to help them. By our Agency providing this service, they were able to go to school. This is just one example of what makes this job so rewarding and helps you to realize what an important service the Transportation Department at Blair Senior Services provides for the community."
In addition, Craig encouraged others to consider either volunteering or possibly working for the Transportation Department saying, "Blair Senior Services is providing such an important service to many people in our community that this is their only means of transportation. It is a very rewarding experience as a person to know that every day you are making a difference in someone's life." If you are interested in volunteering or working for one of the many Blair Senior Services, Inc. programs, please call 814-946-1235.