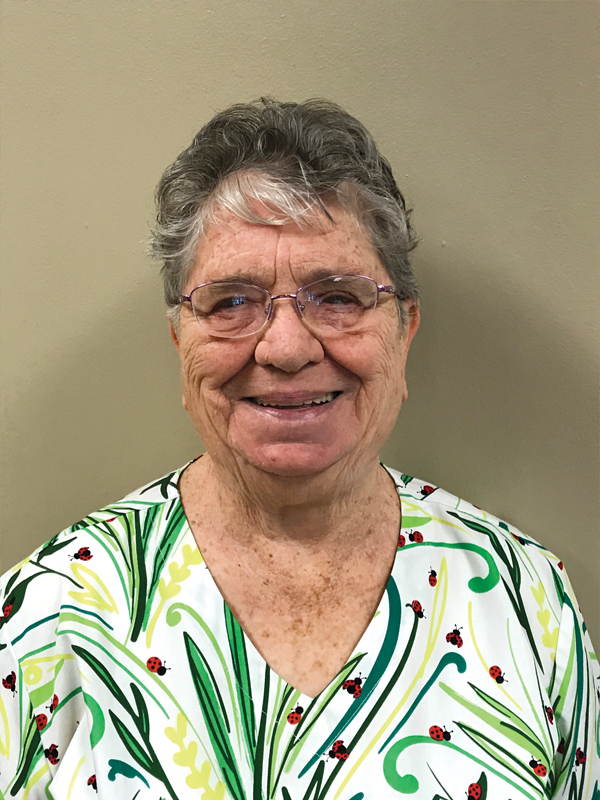 Rita Griffith has been a Senior Companion at Blair Senior Services, Inc. for 4 days a week for the last 20 years.  Rita said that her husband had been a Senior Companion and after he passed away she decided she wanted to volunteer to do the same with Blair Senior Services.
Currently, Rita's volunteer site is at the ALSM Senior Daily Living Center where she assists a consumer with some routine daily activities and provides peer support.  In talking with Rita, there is no doubt of her genuine care and concern for not only the senior she is companion to, but everyone at the Center, both consumers and volunteers.
When asked what she liked the most about volunteering for Blair Senior Services, Rita stated "I really just love helping the elderly people.  All of these people are my friends. I try to treat everyone as how I would want to be treated.  You really get as much as you give! I truly look forward to every day I get to spend volunteering.  As of this September 15th, I have been doing this for 4 days a week for 20 years.  Only every once in a great while I might have to take a day off, but I try not to!  I love it as much now as when I started."
Rita said that she would encourage anyone to give the Senior Companion Program a try saying, "Once you try it you will see that it is as good for you as it is the person you are giving companionship to."
If you or your group is interested in volunteering for this program or any of the programs offered, please call Blair Senior Services, Inc. at 814-946-1235.