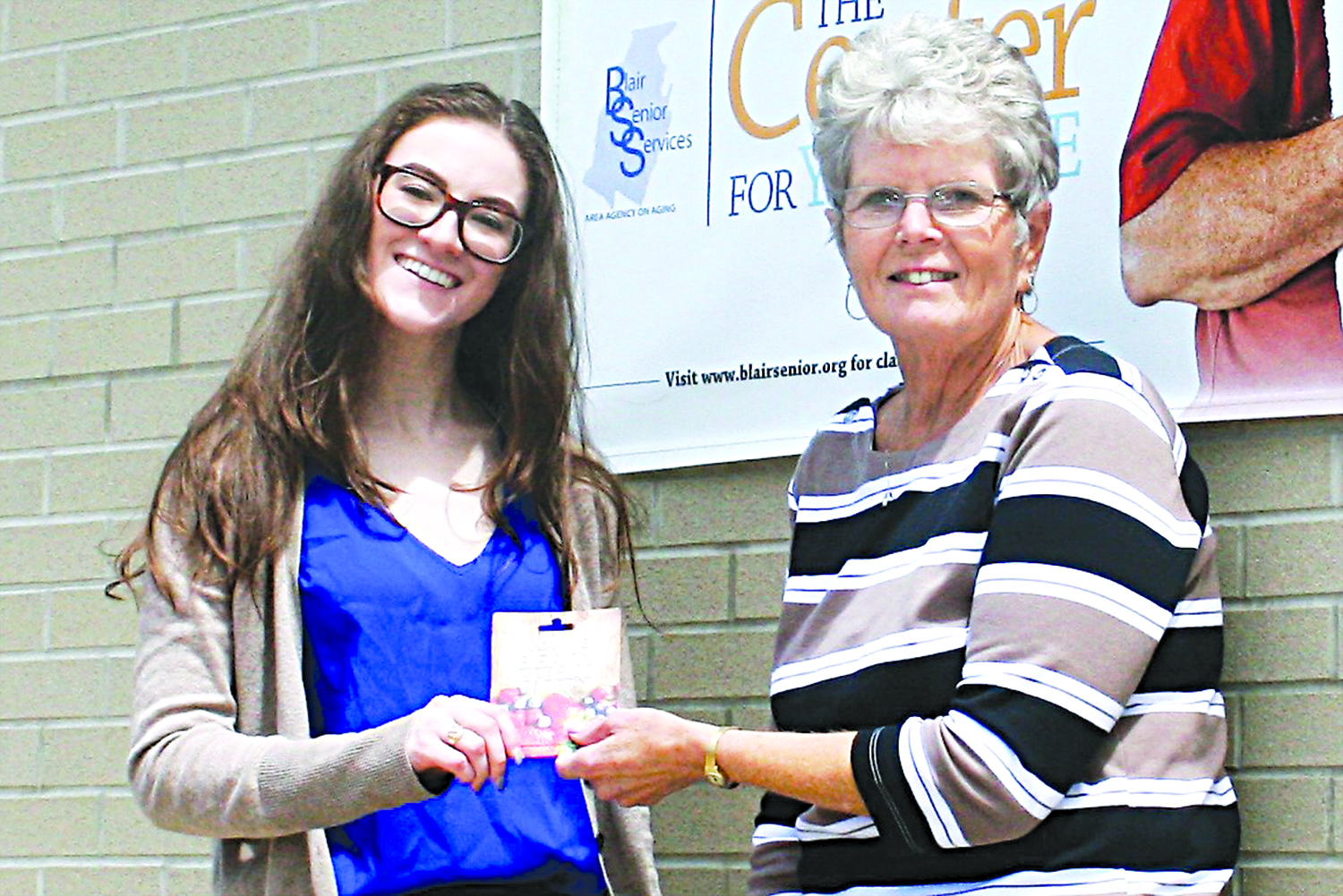 Treasured Family Recipe April Winner
Blair Senior Services, Inc. congratulates Louise Kline of Carrolltown, PA for winning our first "Treasured Family Recipe" contest. Louise's winning recipe was her Hawaiian Kielbasa for which she received a $25 Giant Eagle gift card.
Louise learned about the "Treasured Family Recipe" contest from a friend who emailed her while she was in Florida after seeing the contest posted on the Blair Senior Services' Facebook page. "My family and friends all know how much I love to cook and enter recipe contests," shared Louise. "I've enjoyed cooking since I was a young girl and like to create my own recipes."
Louise's winning recipe began with a similar dish she tried at a party by adding pineapple and barbeque sauce and has now become a family favorite especially as an appetizer at her summer parties. And they're not the only ones who like her Hawaiian Kielbasa. Her winning recipe has also been published in a Taste of Home Cookbook!
Do you have a favorite family recipe you'd like to share? You could be the next winner. Entering the contest is easy. Begin by liking our Blair Senior Services' Facebook page, click on the "Treasured Family Recipe" post and submit your recipe via direct message. Feel free to include a picture of your dish. We will select one winner each month and feature them on our Facebook page and in future issues of our Seasons Magazine.
Thank you Louise for entering our contest and sharing your recipe!
Hawaiian Kielbasa
by Louise Kline
2 pounds smoked sausage or Kielbasa, cut into 1 inch pieces
1 can (20 ounces) pineapple chunks, drained
1/2 cup ketchup
2 tablespoons brown sugar
2 tablespoons yellow mustard
1 tablespoon cider vinegar
3/4 cup lemon lime soda
2 tablespoons cornstarch
2 tablespoons cold water
Place sausage or Kielbasa in a 3 or 4 quart slow cooker. Drain pineapple, reserving 3/4 cup of juice. Set pineapple aside. In a small bowl, whisk the ketchup, brown sugar, mustard and vinegar. Stir in soda and reserved pineapple juice. Pour over sausage and stir to coat. Cover and cook on low for 2 1/2 to 3 hours. Stir in pineapple. In a small bowl combine cornstarch and water until smooth. Stir into slow cooker. Cover and cook 30 minutes longer or until sauce is thickened. Serve with toothpicks.
Tip: If you cook this in a skillet, you do not need to include the cornstarch.